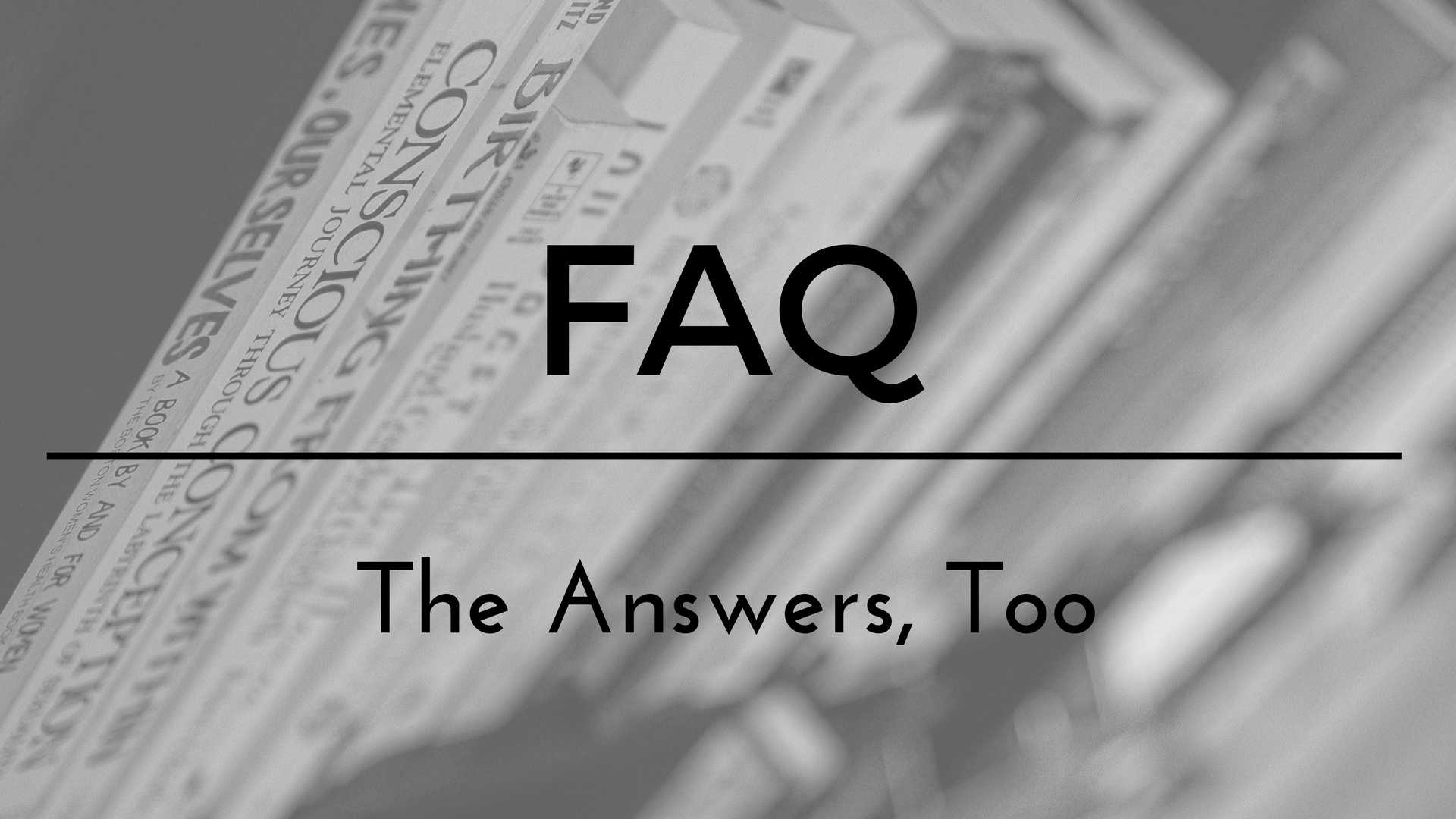 Questions on Childbirth Education:
Why take a Childbirth Education class from an Independent Educator, instead of the hospital class?
Independent:
Smaller class size. 8 couples maximum.
Private, in your home sessions available.
You can find out about you instructor and the methods she teaches in advance of the class.
Will talk about birth at home, at a birth center or at the hospital.
General knowledge of hospital procedures. Encourages you to talk to your care provider for more details.
Views birth as a natural normal, and appreciates the medical interventions when they are truly necessary.
No hospital tour.
Gives information about all local resources for doulas, breastfeeding, maternity and nursing clothes, parent groups, etc
Instructor has more flexibility with class content and teaching methods. Can answer questions without constraints on what they're allowed to say.
Encourages you to take an active role in choosing the options you desire for your birth, and advocating for your choices.
Hospital:
Larger class sizes, usually at least 12 couples.
No private sessions.
You may not even know the name of your instructor, let alone have the ability to find out her qualifications.
Only hospital birth is discussed.
Teaches hospital procedures, sometimes leaving out evidence based best practices because they don't jive with procedure.
Generally biased towards a medical model of birth, birth as something to be managed and sees some interventions as routine.
Includes hospital tour.
Will only give you the hospital provided resources, as opposed to all the resources available in the community.
Instructors may be not be allowed to teach about some childbirth options, and may not be able to say anything critical of hospital procedures.
May be "provider oriented" with the role of informing you of what to expect, and what is "expected" of you, and not offering many alternatives.
If you have additional questions please contact Deena at info@shininglightprenatal.com.

At what point in my pregnancy should I take Confident Birthing classes?
We recommend between 28-36 weeks for scheduling the class. This will allow you time to practice the skills you've learned in class. If you are past 36 weeks and still need to take the either course, please do sign up! An informed mom and partner will have a better birth experience. See Workshops for further details and to register.
Do you take health insurance?
I'm sorry, we don't take health insurance. However, many health insurance companies will reimburse some or all of the cost of your childbirth education, breastfeeding and infant care classes. Since Deena is an LCCE she can sign the reimbursement form for you. Please bring it to class and she's happy to help you get some money back. Some health insurance companies will also provide for other classes, including prenatal yoga. Do check with your company to see what perks they offer. You may also be able to pay for classes out of your Health Savings Account (HSA or FSA). Check your plan to see what they will cover.
I'm a single mom, without a partner. Can I still take Confident Birthing (childbirth preparation?)
Single mothers are welcome to come to any of our classes. We suggest you grab a friend to bring to Confident Birthing. You'll want to have someone who can learn the massage and comfort techniques to help you during labor. So, choose someone who will be there to support you during your birth and bring them along.
Do you serve the LGBTQ (lesbian, gay, bisexual, transgender, queer/questioning) community?
In a word, yes! Our classes are inclusive and welcoming to all types of families. Please join us, we'd love to have you in class.
Tell me more about Lamaze…
Lamaze Approach to Pregnancy: Pregnancy is a normal, natural life event.
Women's bodies are perfectly designed to nourish and nurture their babies through pregnancy.
The months of pregnancy are necessary for babies to develop and grow, for women's bodies to prepare for birth and for women to become mothers.
Pregnancy provides an opportunity for mothers and fathers to begin forming lifelong bonds with their babies.
A good support system, a healthy lifestyle and the ability to cope with the stresses of life promote a healthy pregnancy, a healthy birth and a healthy baby.
The health-care system and care provider can increase or decrease a woman's confidence in the normality of pregnancy and in her ability to have a healthy baby.
Lamaze education empowers women gain confidence in their bodies, trust their inner wisdom and to make informed decisions about pregnancy, birth, breastfeeding and parenting.
Lamaze Approach to Birth:
Birth is normal, natural and healthy.
The experience of birth profoundly affects women and their families.
Women's inner wisdom guides them through birth.
Women's confidence and ability to give birth is either enhanced or diminished by the care provider and place of birth.
Women have the right to give birth free from routine medical interventions.
Birth can safely take place in homes, birth centers and hospitals.
Childbirth education empowers women to make informed choices in health care, to assume responsibility for their health and to trust their inner wisdom.
Lamaze Healthy Birth Practices:
Let Labor Begin on Its Own
Walk, Move Around, and Change Positions Throughout Labor
Bring a Loved One, Friend, or Doula for Continuous Support
Avoid Interventions That Are Not Medically Necessary
Avoid Giving Birth on Your Back, and Follow Your Body's Urges to Push
Keep Mother and Baby Together – It's Best for Mother, Baby, and Breastfeeding
Questions on Prenatal Yoga:
Why do Prenatal Yoga?
Prenatal Yoga is not only good for you, but it's good for baby. Yoga is good for the mind, body and the spirit. Physically, we work with your changing shape to help you become more flexible and gain stamina to birth your baby. Mentally and emotionally we prepare you by teaching meditation and breathing techniques that work both on the mat and at birth.
The sense of community from a class full of other pregnant mamas is wonderful. It is helpful to know that there are other women you can talk to, who truly understand the ups and downs of being pregnant. Many students find long term friendships in the class.
At what point in my pregnancy can I start taking Prenatal Yoga?
All of our Prenatal Yoga classes are drop in, so you can join at any point. You can start as early as the day you get your positive pregnancy test, or whenever you would like. The sooner you join us in class, the more you will benefit.
If I've never done Yoga before, can I take a Prenatal Yoga class?
Yes! The prenatal classes are geared towards all levels. So if you've never done Yoga before or if you are a 10 year practitioner, you will find benefit to the class.
Can I keep taking a regular Yoga class when pregnant? What about Hot Yoga?
Assuming that you've been a regular student of Yoga for some time, you can, at least for a while, continue to take your regular Yoga class. However, you must tell your instructor that you are pregnant so that he/she may modify the poses for you as needed. At some point, you will either feel that your belly is getting too big for a regular class or that the energy level is no longer right, and you'll want to transition over to a Prenatal Yoga class.

Hot Yoga is a no-no during pregnancy. It is ill advised to raise your body's core temperature during pregnancy. Dehydration can cause contractions. Please be aware there are serious risks with a heated vinyasa flow or Bikram class while pregnant.
Questions on Packages:
Can I pick the class dates that work best for me?
Yes! You can register for any of the classes within 365 days (1 year) from the time of purchase. Yoga class packages have a 9 month expiration date from the date of purchase.
Must I register in advance, since I've already bought the package?
Yes! Space is limited in all of the classes. If you know the date you are interested in, do sign up ASAP to ensure your spot.
Can I still buy just one class?
Yes! Everything is still available with a la carte pricing. *hint* It's cheaper if you buy the package!
Can I make substitutions, if I'd rather have another class instead?
Sorry, no. The packages are designed specifically to provide you with the optimal curriculum. If there is an additional workshop you'd like, you should purchase it a la carte.
The Fine Print:
What is your refund and exchange policy?
Shining Light Prenatal Education only offers refunds if we cancel the class or workshop. The other reason why we'd refund is if you are scheduled to attend Confident Birthing and you have the baby before you are able to attend class, we will refund your class fees.
If you are unable to attend a class or workshop, you may request an exchange prior to the start of the class or workshop. This means that your class fee will become a credit to your account at Shining Light. Account credits expire 6 months from their date of issue. They are only good towards classes that are offered directly by Shining Light. Music Together is not directly offered by us (though we love them dearly!)
Exchanges requested after the start of the class or workshop will not be granted.
All yoga class packages expire 9 months from the date of purchase. No extensions, refunds or account credits after the date of expiration.
If your workshop is a series (multiple dates) and the workshop has series has started, no refunds or exchanges will be granted. The same applies to Yoga Class Packages. There will be no refunds or exchanges for a yoga class package once the first class in the package has been used.  
If I don't sign up for a workshop in advance can I just drop in?
Maybe. (Don't you just love vague answers!)
If you are coming to Prenatal Yoga or Mommy & Me Yoga, then you do not need to sign up in advance. Those classes are open to anyone.
For anything listed under the Workshops tab, it is strongly recommended you sign up in advance. Some of the workshops will explicitly say that there will be drop in space. However, if it's not explicitly stated in the workshop description, then preregistration is a must.
If it is the same day as the workshop and you wish to attend, call us at 412-915-6167 to see if there is space available. If so, we'd love to have you in class.
Is pricing per individual or per couple?
Depends (again, the beauty of a vague answer!)
For the Prenatal Yoga, Fertility Yoga and the Mommy & Me Yoga, pricing is per individual adult.
Confident Birthing, Breastfeeding Essentials, Infant Care, 2nd Time Around, Great Expectations, Prenatal Partner Yoga, etc. are all per couple pricing. In fact, most of our workshops will be per couple pricing. If you are unsure, please email or call us prior to registering and we'll be happy to let you know more specifically.
Can I bring the soon-to-be grandparents to Infant Care with us? What about other workshops grandparents might want to attend? If so, is there an extra charge?
Yes, please bring the grandparents! So much has changed since they were parents of infants! We love having grandparents in the Infant Care class, or any of our other workshops that they are interested in. We do charge an extra $20 to bring them with to Infant Care; but that'll cover all four of them. If you wish to bring a grandparent to Confident Birthing, in addition to your partner, it is an extra $50. All other workshops are on a case by case basis. Please contact us for more information.
Doula Questions:
What is a doula?
From DONA: "The word "doula" comes from the ancient Greek meaning "a woman who serves" and is now used to refer to a trained and experienced professional who provides continuous physical, emotional and informational support to the mother before, during and just after birth; or who provides emotional and practical support during the postpartum period.
Studies have shown that when doulas attend birth, labors are shorter with fewer complications, babies are healthier and they breastfeed more easily." More…
Does the doula replace my husband or partner for labor support?
 In a word, no. A doula can never, and will never replace your partner. Your partner knows you intimately. They have a vested interest in your well being and safety during labor. Your partner fills an emotional need that a doula cannot. Doulas will help guide your partner through labor and give him tips on how to support you more fully.
Doulas do also support your partner. They make sure he eats and rests. The doula will address any questions or concerns your partner may have and help build his confidence during labor and birth.
Are doulas for natural birth only?
Doulas are for every birth. We will support you if your labor is induced. Will will support you if choose or need an epidural or other pain medications. We will support you if you want or need a cesarean birth.
We support births in hospital, at the Midwife Center and planned homebirths. We support births attended by obstetricians, family practice physicians and midwives.
Does a doula make decisions for me?
No. A doula offers support and guidance, but will never make a decision for you. Doulas respect your autonomy and wishes and will support you emotionally and physically.
If I'm a single mom, without a partner, would a doula be beneficial?
Yes, absolutely. Good labor support is an important factor for being confident during your labor. Our doulas would be happy to assist you.
Do doulas support LGBQT families?
Yes. Our Shining Light Doulas support all families and family structures.
The Fine Print:
What is your refund and exchange policy for your doula services?
Once your contract is signed and payment is made, all monies are non-refundable. If you cancel before your 36 week payment is due, you will not owe the balance. Why no refunds? Our doulas reserve the time surrounding your estimated due date just for you and can therefore only take a limited number of clients. Your reserved space means that the doula cannot take another client for the same time frame.
How do the working hours break down for the doula?
Your three prenatal visits are about 2 hours each, for a total of 6 hours. Your birth, 15 hrs plus 2 hrs postpartum immediately after birth. 2 hour postpartum visit in your home… for a grand total of 25 hours. Once you add in all your phone call and email time with her, we can round up to about 30 hours of work.

Do you take insurance?
Not at this time. The local insurance companies do not cover doulas. You may be able to be reimbursed from your HSA or FSA for a doula. We encourage you to contact your plan to see what they do or do not cover.
What type of payments do you take?
Cash, check or credit card