I know, I don't usually post about things like this. However, this is a local production for Pittsburgh families and you get a stellar nursery with a hand painted mural out of it! I spoke to the director / producer and this seems to be a high quality production that would be worthwhile. Honestly, if I met the qualifications, I'd consider doing it myself. Here are the details!
Casting Call
Gender Reveal TV Pilot
Are you a newly expectant couple? Apple Box Studios is looking for a couple like you to be featured in the pilot episode of Room to Grow, a new reality TV series about gender reveal.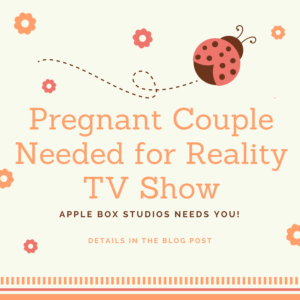 Show info:
Room to Grow is a positive and life-affirming show about the power of parenting and the celebration of having a baby.
Filming takes place from mid-October to mid-November 2017.
Filming Location: Greater Pittsburgh Area.
Casting requirements:
Loving and expectant couple in late first trimester.
Gender of baby must be unknown with parents willing to wait until the end of filming to have their baby's gender revealed.
Couple must be home owners.
Must have own transportation.
No money compensation.
Couple will receive a custom nursery with personalized artwork and design.
Excited to participate and have definitive views and values about how they plan to raise their child.
Estimated time required to participate in shooting is 3 days (specific dates will be provided).
For consideration please email: samantha@appleboxstudios.com
Provide the following information
Name of you and your spouse/partner
Contact number
Address and photo of your house
Recent photo of you and your spouse/partner
Baby's due date
Other information you would like to provide to help us get to know you both better.
If selected, casting interviews will be conducted the week of September 25th, 2017.