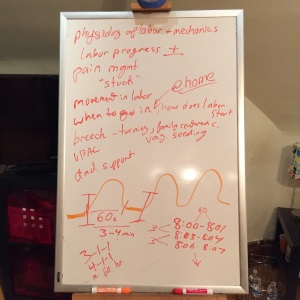 It's been quite some time since I've dusted off my keyboard and blogged for Shining Light. I wanted to update you on my classes and the studio itself. Since moving out of the Lawrenceville studio and into my home studio in Brighton Heights, classes have been small, but going well.
The schedule has been pared down to Confident Birthing on the first and second Saturday of the month, Breastfeeding Essentials and Infant Care each on a Wednesday evening and Prenatal Yoga on Thursday evenings and Saturday morning. The NOURISH your Pregnancy package is also available to provide you with complete preparation for birth. Spaces are available in all classes. Do sign up and join me in this intimate group setting or schedule a private, one-on-one childbirth class.
I have a small handful of doula clients with whom my partner Amanda and I are working. We have room in our schedule for more doula clients too.
The Lamaze Educator training is coming up on July 14-16 as well. So, for those who wish to teach childbirth education or further their careers in the field of pregnancy and childbirth, this is a great opportunity.
I've al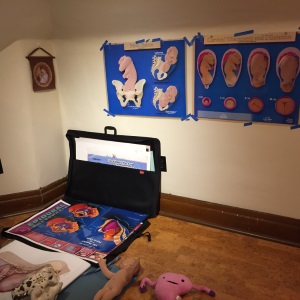 so been recently quoted in two articles on Romper, How Having A Traumatic Birth Affects Your Body and How Does A "Natural" Birth Affect Baby Later In Life? There's Not A Clear Answer. So, I've been a busy bee recently.
I've expanded a bit and teach an All Levels Yoga class at Pittsburgh Ballet Theater in the Strip on Tuesdays 6:30-7:30. I honestly love this class. It's reminded me of my origins as a yoga teacher.
Starting March 31, I will be teaching at Vital Glow Yoga in Bellevue on Fridays. Prenatal Yoga at 9:30 am and Mommy & Me Yoga at 11:00 am.
April 9 is Restore Your Pelvic Floor and May 21 is Accommodating a Pregnant Woman in your Regular Yoga Class. Both workshops are at South Hills Power Flow in Dormont.
I am in process of looking for a new location for Shining Light as well as working on a new website. I'll keep you posted as to my progress. Hopefully there will be good news to share soon.
So please do join me for classes and do spread the word. Thank you.
Love and Light,
-Deena