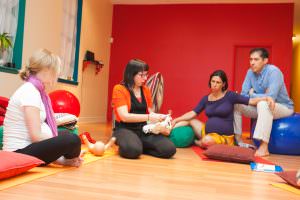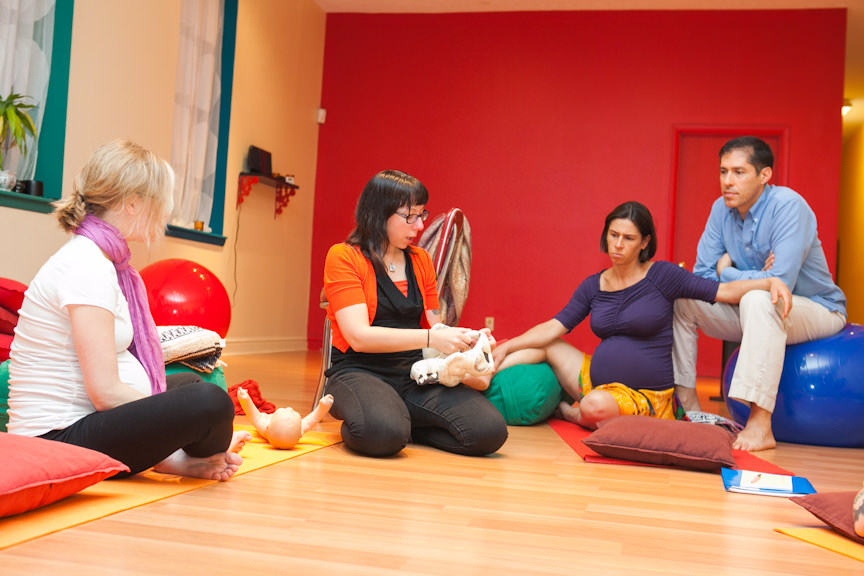 "Yeah, I'm thinking about signing up for childbirth classes."
"Good! How far along are you?"
"36 weeks…"
I've had that conversation more than once. Is 36 weeks too late? Sometimes, yes. Babies can come early. Moms can get the flu. Life happens and then it's really too late for classes.
How late is too late? I recommend finishing your childbirth class no later than the end of your 36th week of pregnancy. That means you have to start thinking about taking classes much earlier.
I've had two mothers, in recent months, give birth before the end of their class series because they we so late into their pregnancies when they choose to attend class. They missed quite a bit of valuable information because of their late sign-ups.
Finishing class on or before your 36th week gives you the chance to communicate with your doctor or midwife about your needs for labor and any concerns about birth you may have. It also gives you a chance to practice any labor comfort techniques you learned in class so you and your partner can be confident in their usage.
"I want to sign up for class next month."
"Great, how far along are you?
"12 weeks. We are just so excited!"
Well, I am excited for this couple too, but this is too early to take the full childbirth class. There is too much time before birth and the couple is likely to forget some of what they've learned between 12 and 40 weeks.
Generally, the best time to begin your childbirth class is 28-32 weeks of pregnancy. This means signing up for classes a month or more before to ensure your class doesn't fill up. So, that means registering for class when you are 20-24 weeks into your pregnancy.
Childbirth classes are an important step along your path to parenthood. Don't let the opportunity to fully prepare for birth slip by.
You can find full information for our Confident Birthing (Lamaze) class here.