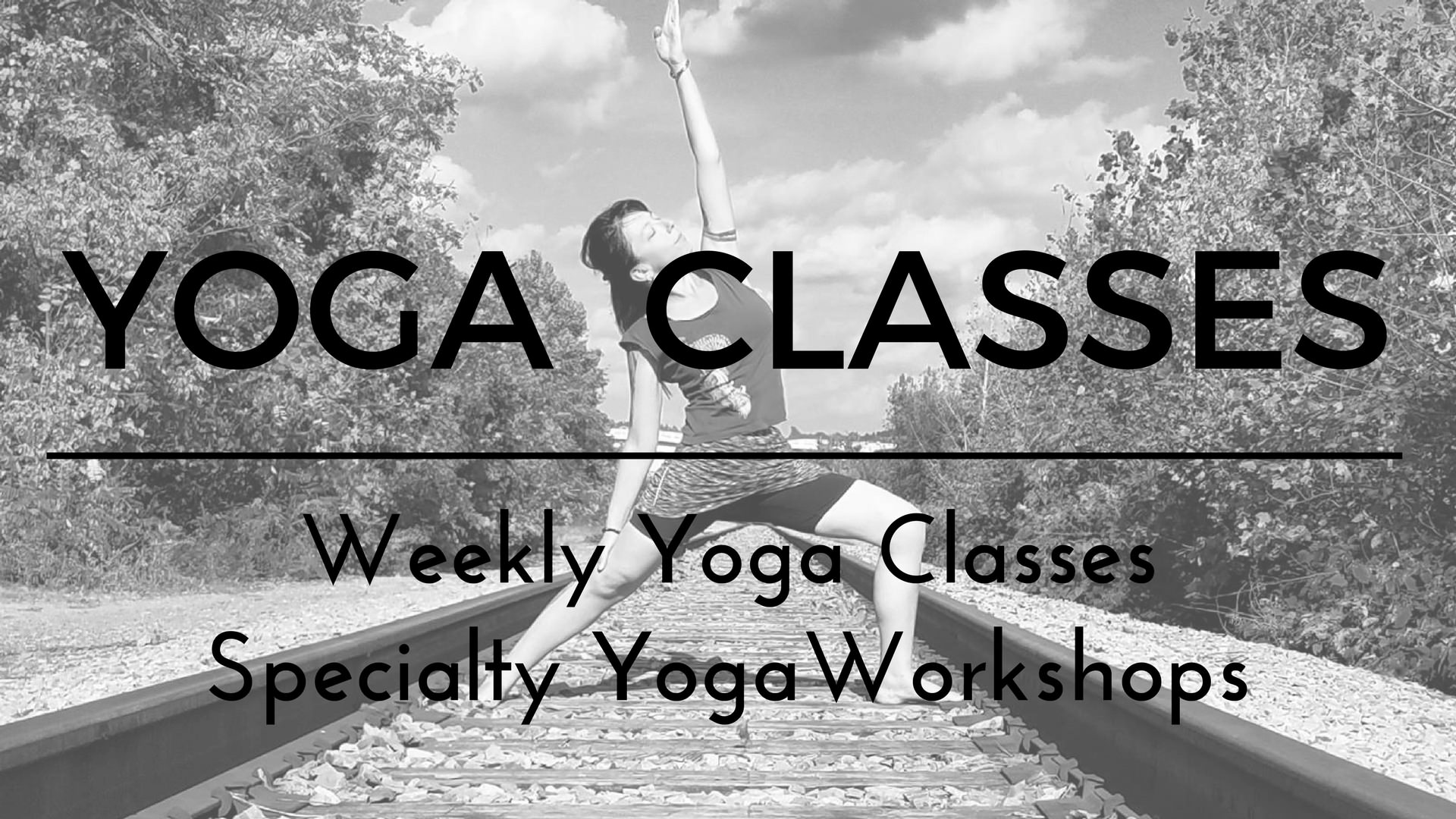 Prenatal Yoga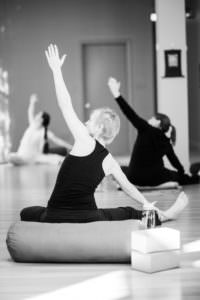 You know as well as I do that birth is like an endurance sport. Your body needs to be strong, flexible and have stamina.
Prenatal yoga classes will prepare you body, mind and spirit for birth. Unlike other yoga classes, this one it not just tailored for your pregnant body but it's intentionally designed as preparation for labor.
I'll help you become more confident in your own abilities. Together, we will celebrate your pregnancy, prepare for labor and work towards a better postpartum recovery while building community with fellow mothers.
No previous yoga experience needed. Class is appropriate for all trimesters.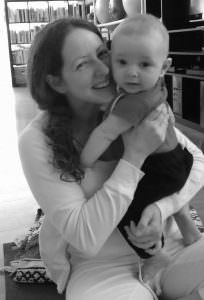 Mommy & Me Yoga
Join other mothers and their children (6 weeks to 18 months – and with your doctor's permission to begin exercise) for a wonderful class that promotes healing from delivery and bonding with your baby.
This class is designed to help new moms regain strength and flexibility while connecting with other moms. Enjoy the company of women and children in a relaxed and happy environment while treating yourself and your baby to the benefits of yoga and meditation.
Daddies and other care providers are welcome to come with baby too!
Workshops
Couples' Connection, Prenatal Yoga for the Two of You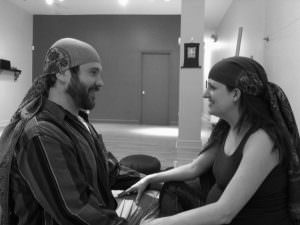 The Couples Connection workshop is for all pregnant mothers and their birth partners. During labor and birth, the presence and participation of a mother's birth partner is a powerful aid to a successful experience.
This playful workshop will help you develop your relationship and build your skills for your impending birth.
You will learn to communicate non-verbally with touch and with breath. You will use the breath as a tool for the mind and body, and discover how it can also help to ease tension and fear; you will practice positions, postures, and techniques that can be used to encourage the progress of labor, as well as ease discomfort.
This workshop is open to pregnant women of any stage of pregnancy, with their husbands or partners. Please wear comfortable clothes. There will be time at the end for questions. No previous yoga experience necessary.
Saturday, April 21
1:00 – 2:3 pm
$35 per couple
Family Yoga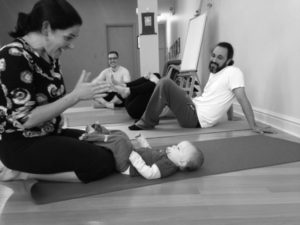 Warning – this workshop may cause you to experience bonding with your family through laughter, movement, breath, yoga poses and a whole lot of fun. You all may come out of this workshop happier people. We all know how dangerous that can be!
No prior yoga experience necessary.
Suitable for children ages birth through 10 yrs.
Saturday, March 10
2:00 – 3:00 pm
$25 per family (up to 2 adults and 2 kids)
$5 each additional family member
Meditations for Labor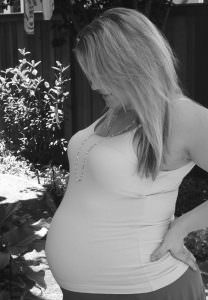 Preparing for the birth of your child can be overwhelming. This is the perfect time to learn breathwork and meditations that can support you not only during labor
, but now, during these crucial months where your bond is already forming with your little one. Learn how to find your calm, balanced center and how practicing mediation now can help to carry you through labor and the birth of your baby with beautiful intention and a calm heart. Class is open for both mothers and fathers alike.
Coming Soon!
1:30 – 2:45 pm
$35 per couple
Restore your Pelvic Floor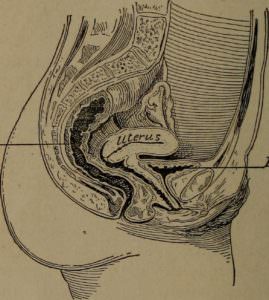 Injury, age, pregnancy or childbirth can sometimes do a number on your pelvic floor. This pelvic floor dysfunction can result in urinary or fecal incontinence (or retention), lower back pain, core weakness and other symptoms.
This workshop will begin with pelvic floor anatomy, tactile awareness and continue with some simple exercises, which can, and should, be done at home. We will end with a relaxation.
No previous yoga experience needed, as this is a gentle class. Any woman who is experiencing pelvic floor dysfunction is welcome to join us. If need be, pre-crawling babies may attend class as well.
Yoga teachers you are invited to join us too. This workshop qualifies for YA continuing education credits. You'll be able to take what you've learned here and help your students move on to a healthier, more functional life.
Saturday, January 28, 2018
10:30 am – 12:30 pm
$30 per person
Fertility Yoga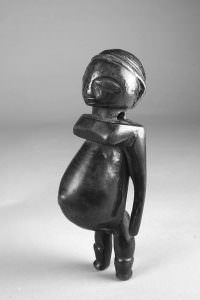 In this class, we practice movement, active relaxation, visualization, and breathing exercises that are specifically designed to support optimum reproductive health. Students will learn techniques for releasing tension while also strengthening and making vibrant their organs of creativity, power, and manifestation.
This is a heart-opening, joyful and relaxing class for all levels. Designed to nourish women and trans-men who are actively trying to conceive, this gentle class is also appropriate for women of all ages who want to learn how to use yoga to regulate their moon cycle, balance hormones, and manage stress.
Students will learn to use Chinese, Tibetan, and Indian Hatha yoga techniques including sounding, mudra (hand poses), meditation, and physical postures (asana). Regardless of where you are in your fertility journey, this is an inclusive, all-levels, and non-judgmental class where we come together to support our creative powers.
Coming Soon!