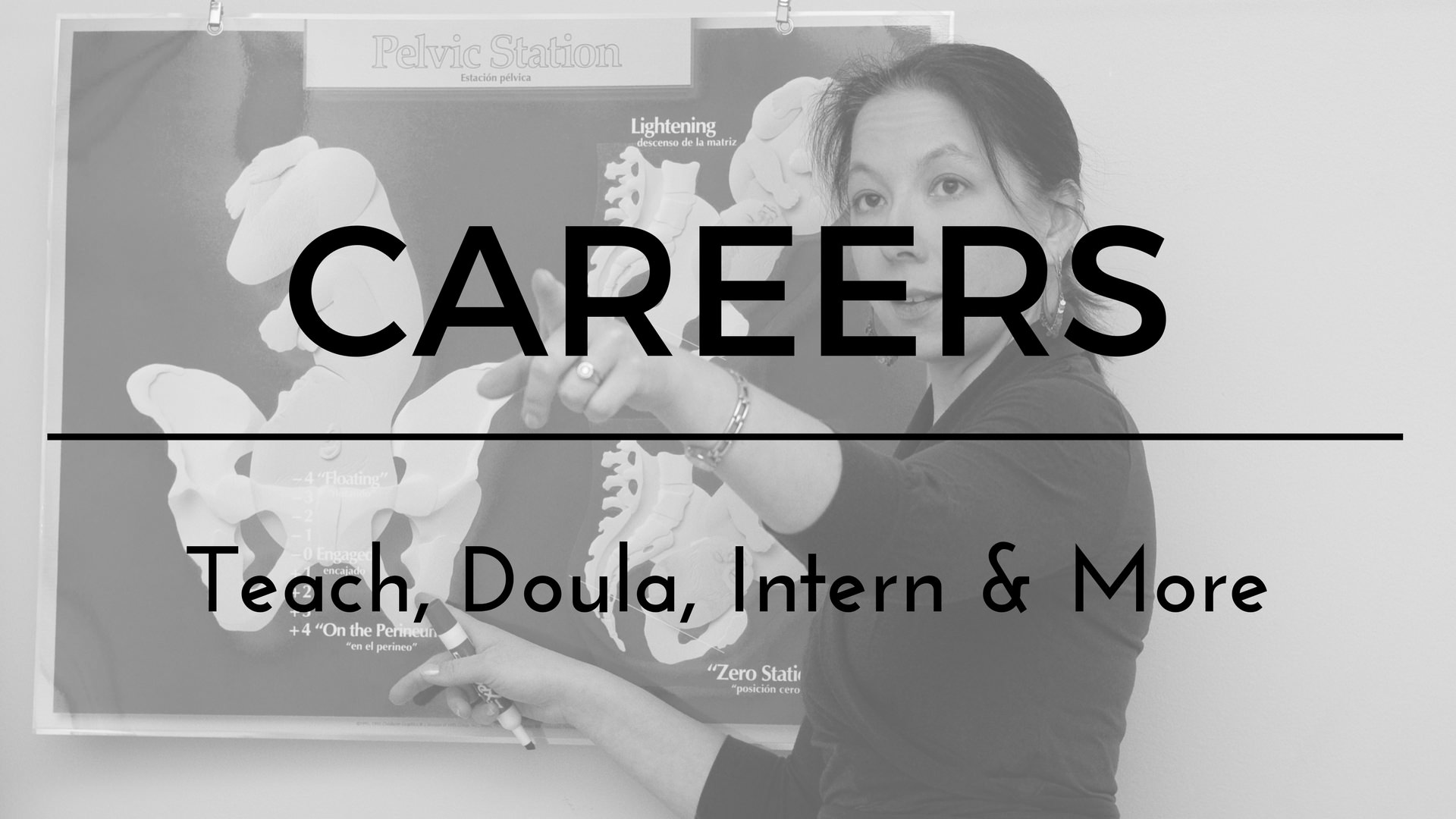 Teach for Shining Light
Do you specialize in fertility, pregnancy, childbirth, breastfeeding, parenting? Do you teach yoga? Do you have a unique class or workshop that you are looking to share with the community?
If so, we'd love to have you join our team. Pitch your idea to us. If your class or workshop idea fits with our mission, we'll find room in the schedule for it.
Doulas
We are seeking to grow our doula services. The more doulas we have, the more mothers we can support during birth.
Do make sure you check out our doula services page to see how we work before applying we are like no other doula service in the Pittsburgh community.
If you are ready certified as a doula, drop us a resume and tell us why you'd like to be on our team.
If you are not certified and would like to become a doula, we have a comprehensive mentorship program for you. Apply now.
Internship
Are you new to the field of pregnancy and birth? Do you need some insight and experience and you don't mind stuffing folders, creating weekly emails, helping with social media and more? We have the internship you are looking for. The position is compensated with coffee, snacks, class observations, access to learning materials, hefty discounts on professional development trainings and all the information you need. Well also write you a well deserved letter of recommendation and provide some of the job skills you need to move on in your career.
Apply today!
Build your birth business. Consult with Deena today!
Deena co-wrote the Lamaze Small Business Toolkit. It's designed for the professional who has no working knowledge of how to start a business and work independently. The Toolkit is a great general resource.
However, working one-on-one with someone who gets it; someone who's been there and done that, is a huge boon to you. By working with Deena, you'll get personalized business advice that will take you far on your path to success. Sessions can be done in-person, on the phone or via Skype. The sessions can be a single hour or on an on-going basis.
Contact me to discuss!