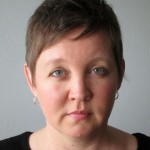 Amy Lewis, MSW, LSW is available for one-on-one therapy sessions with clients, here at Shining Light Prenatal Education. She serves women suffering from prenatal and postpartum depression, anxiety and other mood disorders. Her compassionate care will help guide you through your troubles and help illuminate your path.
Amy is a Licensed Social Worker and a member of Postpartum Support International. Her therapy practice focus includes women and their partners facing the multiple challenges of growing a family. She is delighted to continue Shining Light's support group for prenatal and postpartum depression and anxiety, Out of the Blue, as well as offer individual and couple sessions to this community.
Amy's passion for this work began during her previous career as a massage therapist. Honored to attend clients and friends navigating pregnancy, labor, and the postpartum period, she became sensitized to some of the issues women face through the transition into motherhood. She is the mother of two, a daughter born in 2004, and a son, born in 2006. You can read more about her, or contact her directly, through her website.